THE MINISTER OF FOREIGN AFFAIRS OF THE REPUBLIC OF UZBEKISTAN ARRIVED TO ASHKHABAD ON A WORKING VISIT
On May 26, 2021, the delegation of the Republic of Uzbekistan headed by the Minister of Foreign Affairs A.H.Kamilov arrived to Ashkhabad on a working visit.
In the course of the visit the head of the external affairs agency of the Republic of Uzbekistan was received by the President of Turkmenistan Gurbanguly Berdimuhamedov.
Then the ceremony of signing bilateral documents has been held. The parties signed the Agreement between the Government of Turkmenistan and the Government of the Republic of Uzbekistan on a Joint Turkmen-Uzbek intergovernmental commission on water management issues and an Additional agreement to the Agreement between the Government of Turkmenistan and the Government of the Republic of Uzbekistan on a paid land use. The documents were signed by the Minister of Foreign Affairs of Turkmenistan Rashid Meredov and the Minister of Foreign Affairs of the Republic of Uzbekistan Abdulaziz Kamilov.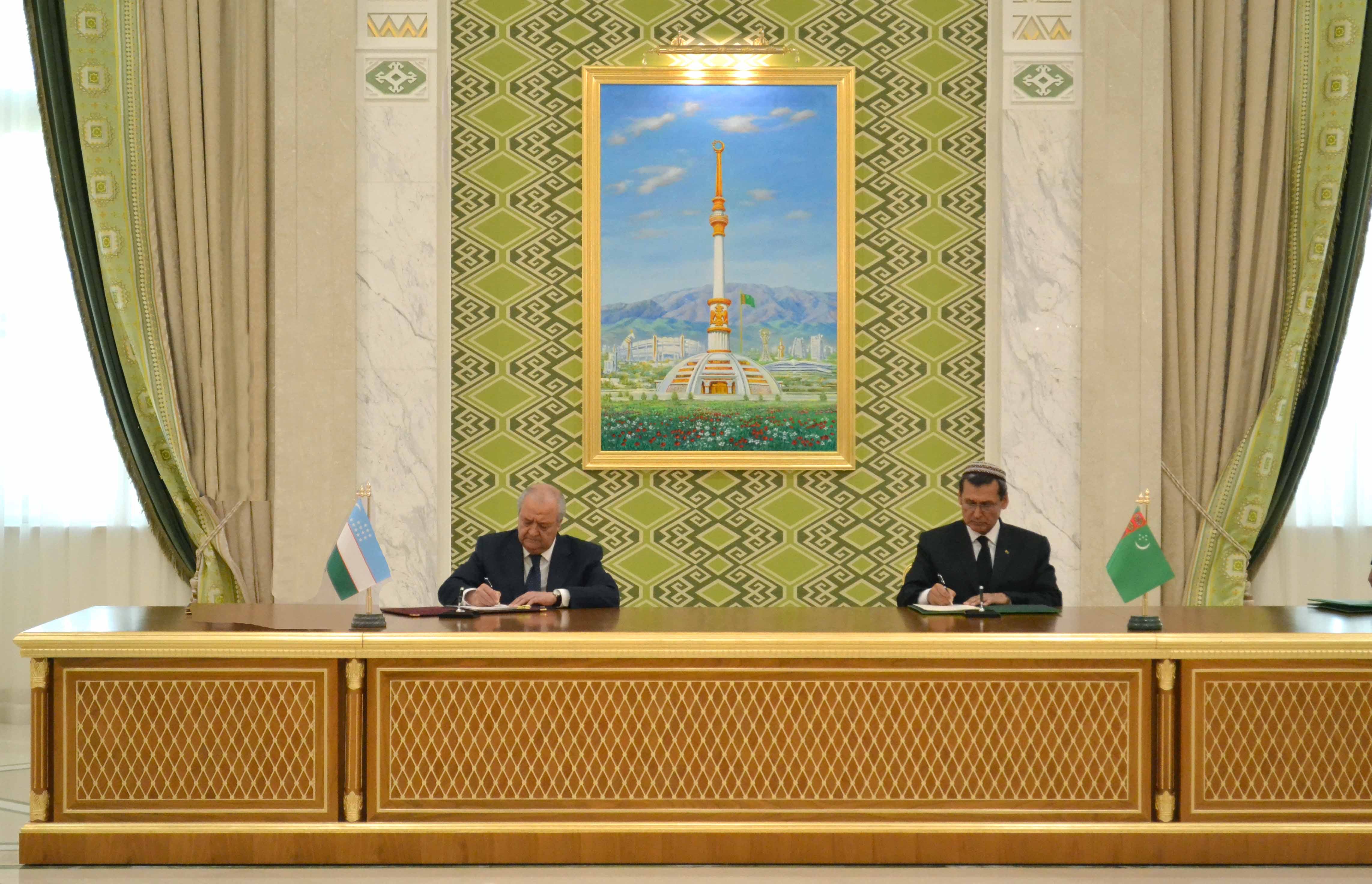 After the ceremony, in the premises of the MFA of Turkmenistan the meeting of Turkmen and Uzbek delegations with the Ministers of Foreign Affairs at the head was held. The agenda of the meeting was very busy. The sides discussed the current state and prospects of development of bilateral relations in political-diplomatic, trade-economic and cultural-humanitarian spheres.
The importance of organizing mutual visits at the highest level, contributing to the deepening of interstate ties, was noted. The parties also spoke in favor of continuing the joint work on the improvement of contractual-legal base of cooperation.
The Ministers highly appreciated the level of cooperation between the external affairs agencies of two countries and agreed to maintain the existing dynamics. The diplomats confirmed the similarity of positions in maintaining security, stability and socio-economic growth in the region and beyond.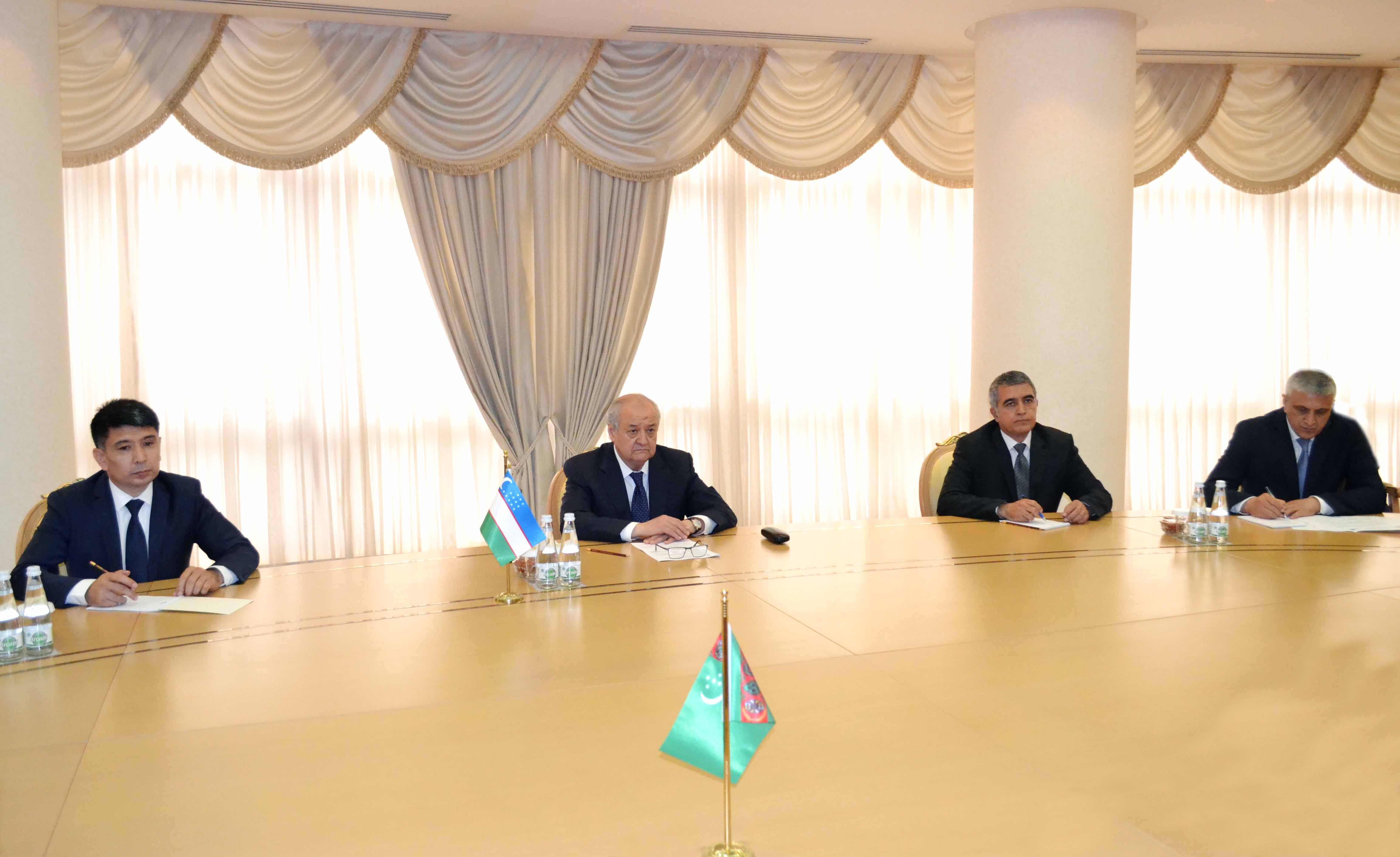 The parties expressed interest in further development of bilateral trade-economic relations. In this context, the significance of maintaining the vigorous activity of intergovernmental mechanisms, as well as the contacts on the level of experts and representatives of private sector were underlined. In addition, the key aspects of cooperation in the spheres of transport, energy, agriculture, water management and others have been discussed.
The diplomats exchanged views on the issues of cultural-humanitarian cooperation, including the sphere of health protection. The possibilities of organization of joint activities this year, including the preservation and popularization of historical and cultural heritage of the two countries have been discussed. The significance of strengthening of cooperation between the regions of the two countries was underlined.